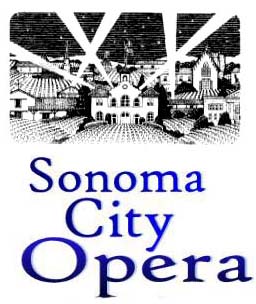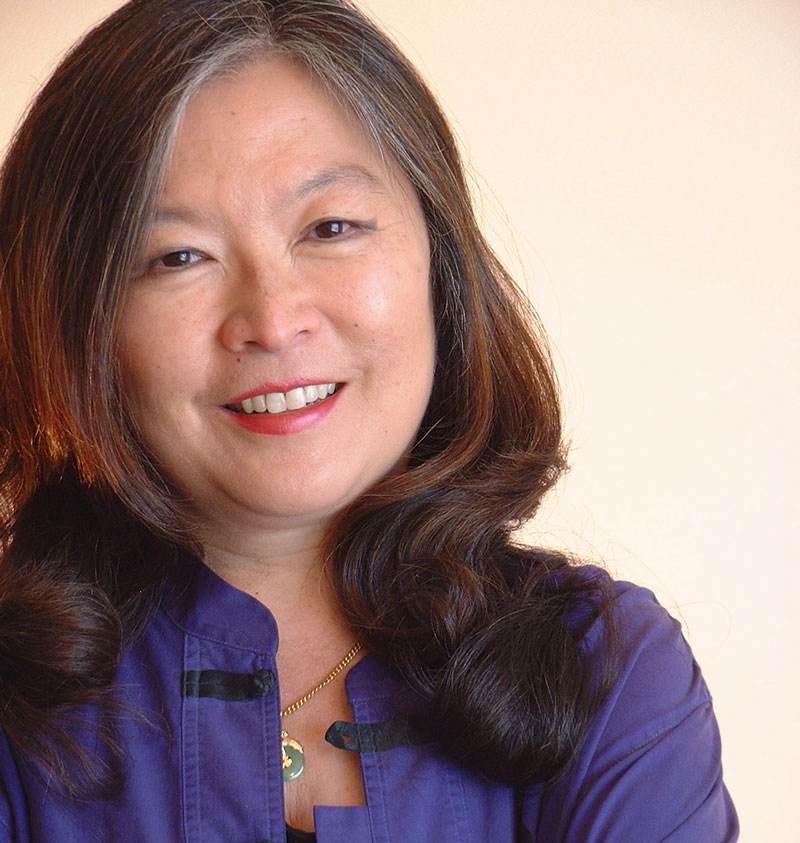 Mary Chun, Conductor
"…One cannot resist the charm, energy and allégresse that was displayed on the podium by Mary Chun." Le Figaro, Paris, France.
In demand as a conductor of traditional grand opera repertoire as well as a fierce advocate of new work, Mary Chun has worked with many composers such as John Adams, Olivier Messiaen, Libby Larsen and Tan Dun, to name a few, to help shape the new classical repertoire of the 21st century.
Invited by the composer John Adams, she conducted the Canadian, French and German premiere performances of his chamber opera I was Looking at the Ceiling and then I saw the Sky with the Finnish chamber orchestra Avanti! in Montreal, Paris and Hamburg to critical acclaim.
Passionate about new lyric collaborations, she is the choice of composers to help create the new lyric canon. She has created many world premieres including Libby Larsen's most recent opera, Everyman Jack, based on the alcohol-driven life of American writer Jack London; Mexican-Amerian composer Guillermo Galindo's Decreation: Fight Cherries, a multi-media experimental portrait of the brief life of the brilliant French philosopher, Simone Weil; and Carlo Lucero's Wuornos, the tragic true tale of one of only a few convicted female serial killers in the world.
  European engagements include conducting several popular European tours of Bizet's Carmen with the Slovakian State Opera Company in Germany, Switzerland and Austria in addition to concerts in Belgium.
  Her opera/stage work in the United States includes music directing at the Hawaii Opera Theater, the Lyric Opera of Cleveland, Opera Idaho, the Texas Shakespeare Festival, the Ballet San Joaquin and the Pacific Repertory Opera, to name but a few.
  She has also conducted the San Francisco Contemporary Players, the Empyrean Ensemble, SF Sound, and has toured with both the San Francisco Contemporary Players (Monday Evening Concerts at LACMA) and Earplay (Central Valley, CA). 
Susan Gundunas as Nedda

A reviewer responding to Susan Gundunas's performance of "Vilia" in The Merry Widow likened her voice to "an angel transporting souls to catch a glimpse of heaven."  Another critic watching her Marie in Daughter of the Regiment called her "dramatic skills... stunning."  A reviewer of her recent turn in the world premiere of Nosferatu took the measure of all her gifts, writing that Susan revealed "both heart and soul, displaying a gorgeous range, perfect pitch, and expressive stage presence." Audiences across the US and in Europe have been raving about Susan's unique combination of vocal brilliance and dramatic craft since she learned the role of Mimi in La Bohème during a hectic two-week crash course and debuted on the mainstage of Opera San Jose.
Susan's drama skills were honed when she studied Theater Arts as an undergraduate at Santa Clara University, and began work as an actress with the San Jose Repertory Theater. While there she crossed paths with George Cleve, who urged her to study voice, and from there she found herself increasingly drawn to music.
She caught the eye of Irene Dalis  and subsequently won a contract at Opera San Jose as Principal Resident Artist, where she sang Lucia, Violetta, Mimi, Cio-Cio San, the title role in Vanessa, Oscar in Un Ballo in Maschera, among other parts, followed by a year in Germany where she sang the operatic role of Carlotta in Phantom of the Opera and performed on television and with the NDR Symphony in a concert of arias.

Since returning to the States, Susan has performed across the country in a variety of roles, with Nevada Opera, Opera Memphis, Opera Idaho, Rimrock Opera, Sonoma Opera, Pacific Repertory Opera, and others.  During this time she worked intensively with composer Alva Henderson and librettist Dana Gioia as they developed their new opera Nosferatu, writing the part of Ellen expressly for Susan.
In 2007 she inaugurated San Francisco Renaissances Voices' Opera Early & Ancient San Francisco in the role of "She" in the west coast premiere of William Boyce's Soloman.

In 2009 Susan received critical acclaim for "All the World's a Stage" a solo recital of spoken word and song. CD's of both her solo recitals "Life, Love and Motherhood "and "All the World's a Stage " are now available through her website at www.susangundunas.com
As a concert artist she has sung works by Vaughan Williams, Dvorak, Mozart, Handel and Busoni with the Peninsula , San Bernadino, Santa Cruz, Las Vegas, San Jose Chamber Orchestra, Schola Cantorum, and Berkeley Symphonies, in addition to the Erie Philharmonic and NDR Symphony, Hamburg.
She has performed under the batons of Kent Nagano, Stewart Robertson, Barbara Day Turner, David Rorhbaugh, Mary Chun, Ernest Knell, Valery Ryvkin , George Cleve, Joseph Silverstein, Marika Kuzma and Ryan Brown. She has also worked with stage directors Harold Prince, Charles Maryan, Michael Edwards, Michael Fontaine, Giorgio Tozzi and Daniel Helfgot among others.
Susan mastered vocal technique in studies with Jane Randolph, and when not performing Susan teaches voice at University of California, Berkeley and runs a busy vocal studio in San Francisco, where she lives with her husband
and two sons.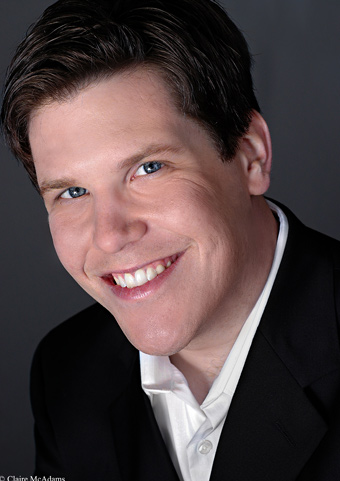 Brian Thorsett as Beppe
Since taking to the operatic stage in 2001, tenor Brian Thorsett has been seen and heard in over 70 diverse operatic roles, ranging from Monteverdi to Britten, back to Rameau and ahead again to works composed especially for his talents.
During summer and fall 2010, he returns to the roles Jupiter and Apollo in Semele, Acis in Acis & Galatea, while taking on Beppe in I Pagliacci and two new roles composed for him. As a concert singer Brian fosters a stylistically diversified repertoire of over 90 works, which has taken him to concert halls across the US and Europe.
Future engagements include Evangelist in both Bach's St. John and St. Matthew Passions, Mass in B Minor, Cantata BWV 98 and Missae Brevi in G and G minor, the Lord Nelson Mass and Creation of Haydn, Handel's Messiah, Brockes Passion and Saul, Monteverdi's Tirsi e Clori, Beethoven's Christus am Ölberge, Choral Fantasy and Mass in C, Mendelssohn's Christus and Elijah, the Requiems of Mozart and Berlioz, a concert of Bach arias and duets with the California Bach Society, Schubert's Intende Voci Orationis, Psalm 92 and Mass in E-Flat, Respighi's Laud to the Nativity, Finzi's Dies Natalis and Britten's Serenade for Tenor, Horn & Strings with Nadja Salerno-Sonnenberg and the New Century Chamber Orchestra.
This past summer he studied and performed the St. Matthew Passion with Masaaki Suzuki (Bach Collegium Japan) at the Britten-Pears Young Artist Programme at the Aldeburgh Festival in England.
An avid recitalist, Brian will be featured in recitals in San Francisco, San Jose and Half Moon Bay, CA presenting the music of Monteverdi, Grieg, Enescu, Coates, Ginastera, Turina, Britten, and premieres of Nicholas Carlozzi. He is a graduate of San Francisco Opera's Merola Program, Glimmerglass Opera's Young American Artist program and spent two summers at the Music Academy of the West.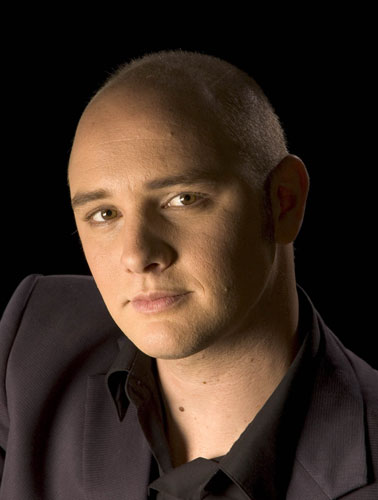 Jason Detwiler as Silvio
With over thirty lead roles to his credit, Jason Detwiler is becoming well-known for his magnetic and energizing performances on the opera stage. His voice and acting have been described as "emotionally fervid", "richly expressive" and "commanding", with a diverse repertoire
ranging from the comedic Papageno (Die Zauberflöte) and Guglielmo (Cosi fan tutte) to the dramatic Germont (La Traviata) and Escamillo (Carmen).
Among his most widely acclaimed roles are Figaro (Il Barbiere di Siviglia), Malatesta (Don Pasquale), Zurga (Les Pechêurs de Perles), and John Proctor (The Crucible). His concert credits include: Bach's St. John's Passion, Mozart's Requiem, Handel's Messiah, Beethoven's Ninth Symphony, Saint-Säens' Christmas Oratorio, Einhorn's Voices of Light, and Faure's Requiem.
Mr. Detwiler will begin the 2010-2011 season by debuting with Sonoma City Opera as Silvio, before returning to Opera Idaho to debut two new roles: Mr. Webb in Ned Rorem's Our Town and later, Sharpless (Madama Butterfly). In addition, the baritone will return to the Boise Philharmonic as a soloist in Handel's Messiah.
A student of heldentenor, Claude Heater, he has performed with San Diego Opera, Virginia Opera, Syracuse Opera, Sacramento Opera, Spokane Opera, Shreveport Opera, Festival Opera of Walnut Creek, Opera Coeur d'Alene, Rimrock Opera, Opera Idaho, West Bay Opera, Trinity Lyric Opera, the Boise Philharmonic, Vallejo Symphony Orchestra, and the Auburn Symphony. From 2002-2006, he was part of Irene Dalis' Opera San Jose as a Principal Resident Artist. While there, he sang Dandini, Falke (Die Fledermaus), Papageno, Valentin, Silvio (I pagliacci), Escamillo, Marcello (La Boheme), John Proctor, and the title roles of Mozart's Don Giovanni and Figaro among others. In 2009-2010, Mr. Detwiler became Opera Idaho's first Artist-in-Residence, singing lead roles, giving concerts, and leading master classes for the Resident Company.
Other major roles include: Eugene Onegin, Mr. Gobineau (The Medium), Harlekin (Ariadne auf Naxos), Yeletsky (Pikovaya Dama), and the title role in Vaughan Williams' Pilgrim's Progress.
Currently, Mr. Detwiler resides in Boise, Idaho with his wife, mezzo-soprano Michele Detwiler, and their two children.

SONOMA CITY OPERA PRESENTS
I PAGLIACCI
Music by Ruggiero Leoncavallo
English Translation by Kenneth Jakobs

July 31, August 1, 7 and 8, 2010 at 7:30 PM

Sonoma Barracks Courtyard
Corner of First St. East and Spain St.
On the Plaza
Sonoma, CA

Opera at the Barracks is back in 2010!!

Sonoma City Opera will present Leoncavallo's passionate and beautiful tragedy, Pagliacci, in a new English translation by Kenneth Jakobs, in the courtyard of Sonoma's historic treasure, the Sonoma Barracks.

Pagliacci is the story of a band of players who arrive in a small village to present their production. Pagliacci, the name given to the mimes and comedians, the players of 16th Century Italy, draws on the Commedia dell 'Arte tradition as the players portrayed in this opera take on roles of the traditional Commedia characters: Pagliaccio, Harlequin, Columbine, etc.

On four Sonoma summer nights our cast and orchestra will draw audiences into the story of these players both off and on the stage right up to the tragic end of the opera when life mimics art. It will be a swift and very emotional journey by the power of the music and the story and the artists.

This is the joining of great art and a great historical setting. An outstanding group of artists have been engaged to bring this opera to life.
Ticket Prices: $32 Adults
$30 Seniors/Students
$15 Youth 18 and under
(Group rates for groups of 10 or more)
We take VISA and Mastercard
Call 707-939-8288 to order tickets.
Tickets are also available at the door.
Doors open at 6:45 PM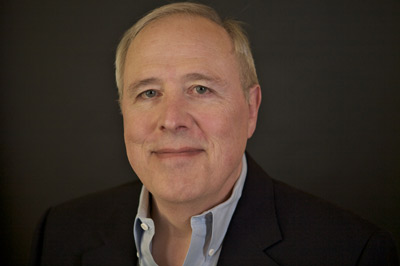 Ken Jakobs, Director
Stage director Ken Jakobs has been involved in numerous Bay Area opera and musical theater productions over the last 35 years.  He first became interested in opera production while acting as a supernumary at San Francisco Opera where he worked with and observed many of the world's finest directors.  Later, having studied music, languages, voice, and theater at UCSB and SFSU, Ken performed principal baritone roles with such companies as West Bay Opera, Sacramento Opera, Oakland Opera, the Lamplighters and Manhattan Playhouse.
As a performer Ken was struck by how much more enthusiastically American audiences responded to performances in English compared to those in Italian, and became an ardent advocate of opera in English.  This ultimately led to creating his own translations.  In addition to "I Pagliacci" he has written performing translations of Mozart's "The Marriage of Figaro" (which he directed for SCO in 2002), "Don Giovanni", and Puccini's "La Bohème", "Madame Buterfly", and "Gianni Schicchi".  All but the newest of these have been produced locally and in other parts of the country, where audiences and critics have praised their power to entertain and touch them.  Additional information can be found at www.EnglishOperaTranslations.com
"I Pagliacci" is Ken's third production with SCO.  He has also produced and directed operas for Los Altos Conservatory Theater, Bel Canto Opera, Manhattan Playhouse, and Amador Valley Opera Theater.  When not busy with things operatic he works as a software engineer in the healthcare industry.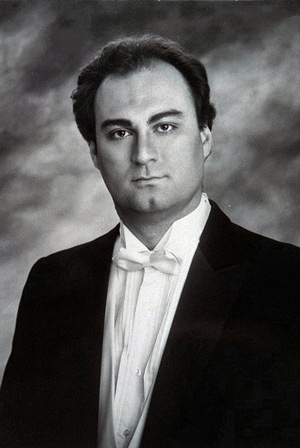 Antonio Nagore as Canio
American Tenor Antonio Nagore's repertoire commands well over 40 roles, including Don José
CARMEN, Werther WERTHER, Rodolfo LA BOHÉME, Cavaradossi TOSCA and Turiddu CAVALLERIA RUSTICANA.
He has recently sung Hoffmann LES CONTES D'HOFFMANN for the Israeli Opera, Tel Aviv and Pollione NORMA for L'Opera de Montpellier and the West Australian Opera. Other recent engagements include Radames AIDA for Opera Carolina, Calaf TURANDOT and Faust MEFISTOFELE for the Israeli Opera, Tel Aviv.
He made his international debut with Bath City Opera as Rodolfo LA BOHEME, opposite Renée Fleming as Mimì. The success of this appearance led to other invitations, including the Carnegie Hall as Carlo I MASNADIERI with Opera Orchestra of New York, alongside Paul Plishka and Dmitri Hvorostovsky, conducted by Eve Queler, Covent Garden as Cavaradossi TOSCA, opposite American soprano Catherine Malfitano and conducted by Carlo Rizzi, Teatro Regio in Turin as Faust MEFISTOFELE conducted by Bruno Bartoletti, and a debut with San Francisco Opera as Calaf TURANDOT, with Audrey Stottler as Turandot, conducted by Alexander Polianichko.

At San Francisco Opera he also appeared as Turiddu CAVALLERIA RUSTICANA conducted by Marco Armiliato and sang Radames AIDA for Deutsche Oper Berlin, conducted by Mikhail Jurowski.
Other major credits include TOSCA at Den Norske Opera with Manfred Honeck, Berlin Deutsche Oper, New York City Opera with George Manahan, MADAMA BUTTERFLY in Berlin Deutsche Oper, Den Norske Opera, Seattle Opera with Vjekoslav Sutej, TURANDOT with Staatstheater Stuttgart with Peter Erckens, IL TROVATORE with Opera Australia, Oper Frankfurt am Main with Paolo Carignani, CARMEN with the Opera Comique in Paris, ANDREA CHENIER in Oslo, and I PAGLIACCI with Houston Grand Opera and Opera Colorado. He also sang the role of Pollione NORMA with Seattle Opera, conducted by Edoardo Müller and Calaf with Anna Shafajinskaia as TURANDOT for Florida Grand Opera.
His orchestral engagements include appearances with: Bochumer Symphoniker, Dutch Radio Orchestra (TROS), Orchestra Sinfonica Siciliana, Nederlands Philharmonic, Opera Orchestra of New York, Orchestre Philharmonique de Radio France, Royal Scottish Symphony Orchestra, San Antonio Symphony, Trondheim Symfoniorkester, Ulster Orchestra, West Australian Symphony Orchestra and West Virginia Symphony with such conductors as Robert Bernhardt, Thomas Conlin, Gabriele Ferro, Olaf Henzold, Friedemann Layer, Eve Queler, Guido Johannes Rumstadt and Steven Sloane. Under the Accord Records label a newly released recording of Alfano RISURREZIONE, which includes Antonio Nagore as Prince Dimtri, is conducted by Friedemann Layer.

---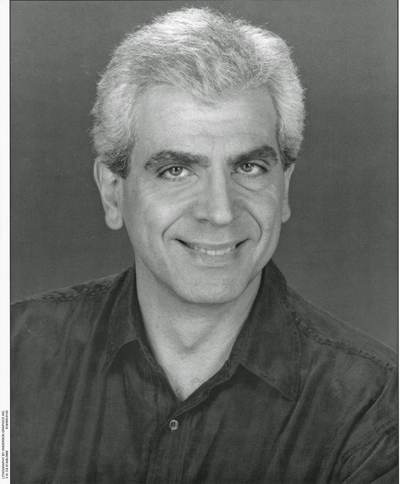 John Minagro as Tonio
Versatile John Minagro is frequently seen in many genre of vocal music including Opera, Oratorio, Concert and Musical Theater.

Theater credits include the roles of Bill in Applause, Abner in Li'l Abner, the Ghost in The Ghost and Mrs. Muir, Guido in Nine, and Don Quixote in Man of La Mancha. Both the Bay Area Theater Critics Circle and the Sacramento Regional Theater Alliance nominated John for Best Actor in a Musical.

A NATS First Place division winner, he has performed the title roles in Gianni Schicchi, Aleko, Ruslan and Ludmila, Noyes Fludde, and the Mephistopheles in Faust, Scarpia in Tosca, Amonasro in Aïda, Alfio in Cavelleria Rusticana, Sarastro in The Magic Flute, and two of the Kings in Amahl and the Night Visitors (along with his son Jeremy as Amahl)
with various companies.
 John has performed chorus or solo work in locations from Lincoln Center in New York, to the Salt Lake Mormon Tabernacle, and locally at the Concord/Chronicle Pavilion. He was a featured soloist on a 1993 PBS children's special performing his own composition called The Piano. He played the laced and coifed figure Don Attilio in the San Francisco tour of The Phantom of the Opera, which played for 5 years at the Curran Theater from December 1993 to 1998. He has also been the guest soloist with the San Francisco Symphony at their Summer Broadway Pops Concert, and can be heard singing "You're A Mean One, Mr. Grinch!" on the Christmas CD Christmas Center Stage, an album featuring the San Francisco cast of The Phantom of the Opera. He can also be heard on the world premiere album of the new opera Corpus Evita singing the role of Juan Peron. This CD was nominated for a Grammy in 2005 for Best New Classical Recording. For the past few years he has traveled to Osaka, Japan performing at the Ritz Carleton Hotel.

In the fall of 2004 he covered several roles with San Francisco Opera, including that of Astrodamors in Ligeti's U.S. premier of Le Grand Macabre. Just recently he had the privilege of working with Philip Glass and Christopher Hampton in the world premiere
production of Appomattox, originating the role of Confederate General Howell Cobb.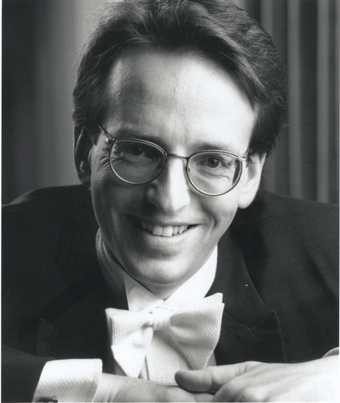 Steven Bailey, Chorusmaster/Accompanist
Steven Bailey is a pianist of wide versatility, performing in and outside the San Francisco Bay Area as soloist, chamber and collaborative keyboardist.
  In addition to being the regular accompanist for the San Francisco Bach Choir, Steven has performed as concerto soloist with Symphony Parnassus, the Diablo Symphony, UC-Davis Symphony, San Francisco Concerto Orchestra, and Magnificat Baroque Orchestra. He is a regular guest as fortepianist on original period instruments at the American Bach Soloists' Summerfest chamber music performances, and performed with ABS in March as co-harpsichordist. He was recently the musical director for San Francisco Parlor Opera's production of Gounod's 'Faust' and looks forward to directing Mozart's 'Don Giovanni' for them. He has collaborated with members of the Alexander, Arlekin and Sausalito quartets, provided live musical accompaniment for SMUIN Ballet's production of "Stravinsky Piano Pieces" and was featured on the San Francisco variety program "Mornings on Two" on the FOX Network. He teaches at the San Francisco Conservatory of Music.

Steven Bailey's solo CD recording, "The Art of the Opera Transcription", features seven virtuosic operatic fantasies and paraphrases composed by the master Franz Liszt.
  Steven also frequently ventures into the realm of popular music as Blind Boy Grunt, Bob Dylan impersonator.   Mr. Bailey holds a Master of Music degree in Piano performance from Boston University.
AND OUR FABULOUS CHORUS
Sopranos
Christine Sanders, Emma Sanders, Mardi Hollowell,
Perrin Cutting, Melissa Becali
Altos
Rona Brackett, Mary Lynard, Ashley Olazar, Grace Cutting
Tenors
Alexander Frankel, Jeff Dreyer, John Glenister
Anthony Valluzzo
Basses
Kevin Brackett, Craig Work, Mark Medin